The Woman in the Painting
She is half in profile, looking away from the viewer at some intriguing out-of-view object, an almost imperceptible smile on her lips like she is sharing a private joke with that intriguing out-of-view object, or subject. There is a serenity to her that exudes an uncanny sense of self-worth. Her eyes appear to hold a lifetime of secrets despite her youthful looks. The pose she strikes teases her audience: she is close enough to touch yet so out of reach. Her name is Adétutù "Tutù" Adémiíiyù, and she is royalty. She is a princess from the royal household of the Oònì of Ifè, and Tutù is the name given to a trio of portraits of her painted by Nigerian artist/painter, Benedict Chikadibia Enwonwu, between 1973 and 1974.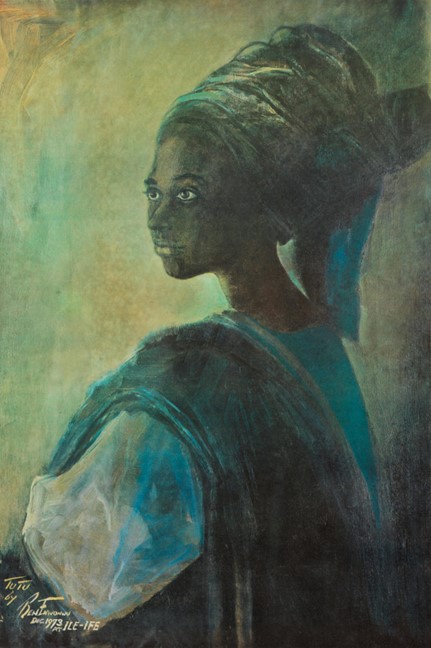 Enwonwu first encountered the princess in the town of Ife around the year 1970 while he was a Professor of Art at the University of Ifè, now Obáfémi Awólówò University. It has been said that her grace, beauty and extraordinary poise captivated him, and he spent six months tracking down her origins and persuading her family to let her sit for him. This was a bit of an anomaly for a young woman in that culture at the time, given that she was of high birth, but she ended up sitting for the portraits. For Enwonwu, the effort was well worth it. He regarded the paintings as some of his best masterpieces because they epitomized the spirit of black emancipation and the Negritude movement, causes he was very passionate about and to which he dedicated his work to. The paintings also held immense significance in post-civil war Nigeria. The portrait of Yorùbá royalty by an Ibo artist was celebrated as a positive symbol of unity and national reconciliation, and it brought hope for healing and progress in the wake of the Nigerian-Biafran conflict of the late 1960s.
Ben Enwonwu was born in Onitsha in the southern part of Nigeria in 1917 to a sculptor father and a trader mother. He studied Fine Art at Government College Ibadan under the tutelage of Kenneth Murray before going on to study Art at the Slade School of Fine Art at the University of London. He was a part of the Negritude movement, an anti-colonial cultural and political movement founded by a group of Afro-Caribbean students in the 1930s. during this time, he produced a series of paintings and sculptures celebrating and promoting the Negritude movement. In 1956, he was commissioned by Queen Elizabeth to sculpt her portrait.
Enwonwu's technique and style in the Tutù portraits have been compared to those employed in the Mona Lisa by Leonardo Da Vinci, earning it the moniker "African Mona Lisa" by Nigerian writer Ben Okri. Like in many of his other works, Enwonwu used a deft combination of European techniques with his native Ibo art styles to create something distinctly his. He often used modern Western and historical African techniques and themes to create a kind of African modernism in his works. The Tutù portraits implement elements of Italian Renaissance portraiture although like with the Mona Lisa, they break away from the Florentine tradition of outlining the painted subject. Like Da Vinci, Enwonwu applied the Sfumato technique in the portraits. Translating to "evaporated" or "vanished", the technique uses soft transitions between light and dark tones, and while switching colours, creating a sense of imperceptible borders that blend into each other. Adétutù is painted slightly in profile, with her gaze directed away from the viewer. The Tutù portraits draw parallels from other Rannaisance-inspired works like Vermeer's "Girl with a Pearl Earring", Raphael's "Portrait of Bindo Altoviti", and Vecchio's "Portrait of a Young Man".
The Tutù portraits were of great personal significance to Enwonwu. The first of the three paintings remained in his studio until his death in 1994, after which it was lost, its whereabouts still unknown at the time of this writing. The second, which was painted in 1974, also went missing sometime in 1975, its last sighting being at an exhibition at the Italian embassy in Lagos in 1975. After being considered lost for decades, it emerged in London in 2017 when the family that had owned it had it appraised. It went on sale at the February 2018 Bonhams London auction and sold a record 1.2 million pounds, shattering its pre-sale estimate of three hundred thousand pounds and making it the most expensive Nigerian modernist work ever sold at auction. The third painting is also lost, making the piece sold at Bonhams the only known existing Tutù portrait today.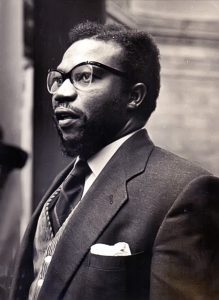 Sources:
Bonhams. (2018). Rediscovered Nigerian Cultural Icon. https://www.bonhams.com/press_release/25572/
Cascone, S. (2018). A Long-Lost Nigerian Masterpiece Found in a London Apartment Just Set a Record at Bonhams. Artnet. https://news.artnet.com/market/ben-enwonwu-nigerian-masterpiece-bonhams-1234223
Chichi, S.C. (2019). The African Mona Lisa Ben Enwonwu's 'Tutu'. Ìmò Dára. https://www.imodara.com/magazine/ben-enwonwus-tutu/
CNN: African Voices. (2018). Ben Enwonwu's 'Tutu' painting found after decades. CNN. https://www.cnn.com/style/article/tutu-missing-painting-art-ben-enwonwu/index.html
Kuiper, K. (2008). Mona Lisa: painting by Leonardo da Vinci. Britannica. https://www.britannica.com/topic/Mona-Lisa-painting
Maclean, R. (2018). Woman in the picture: is Nigeria's legendary Tutu still alive? The Guardian. https://www.theguardian.com/world/2018/feb/24/tutu-ben-enwonwu-painting-nigeria-is-tutu-still-alive